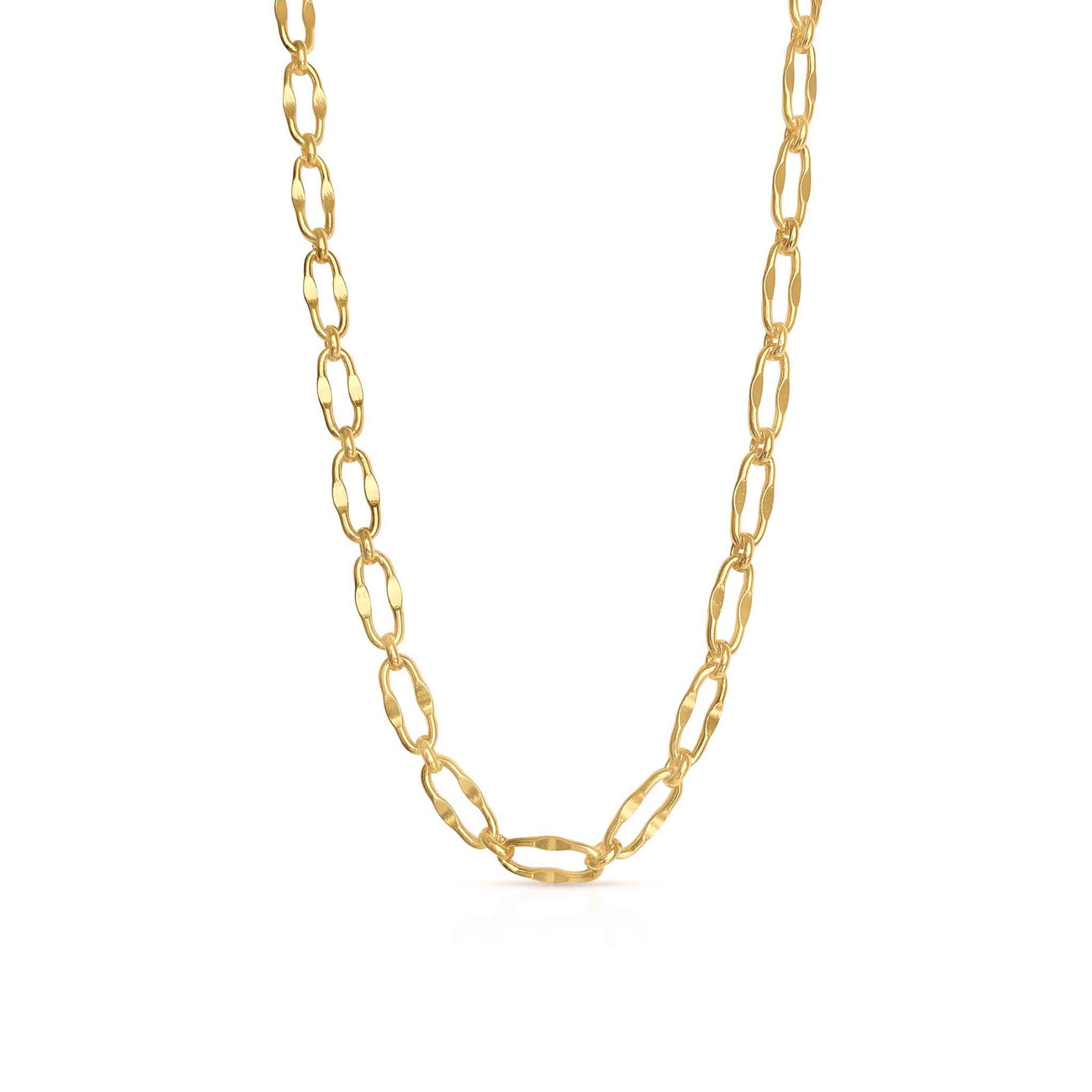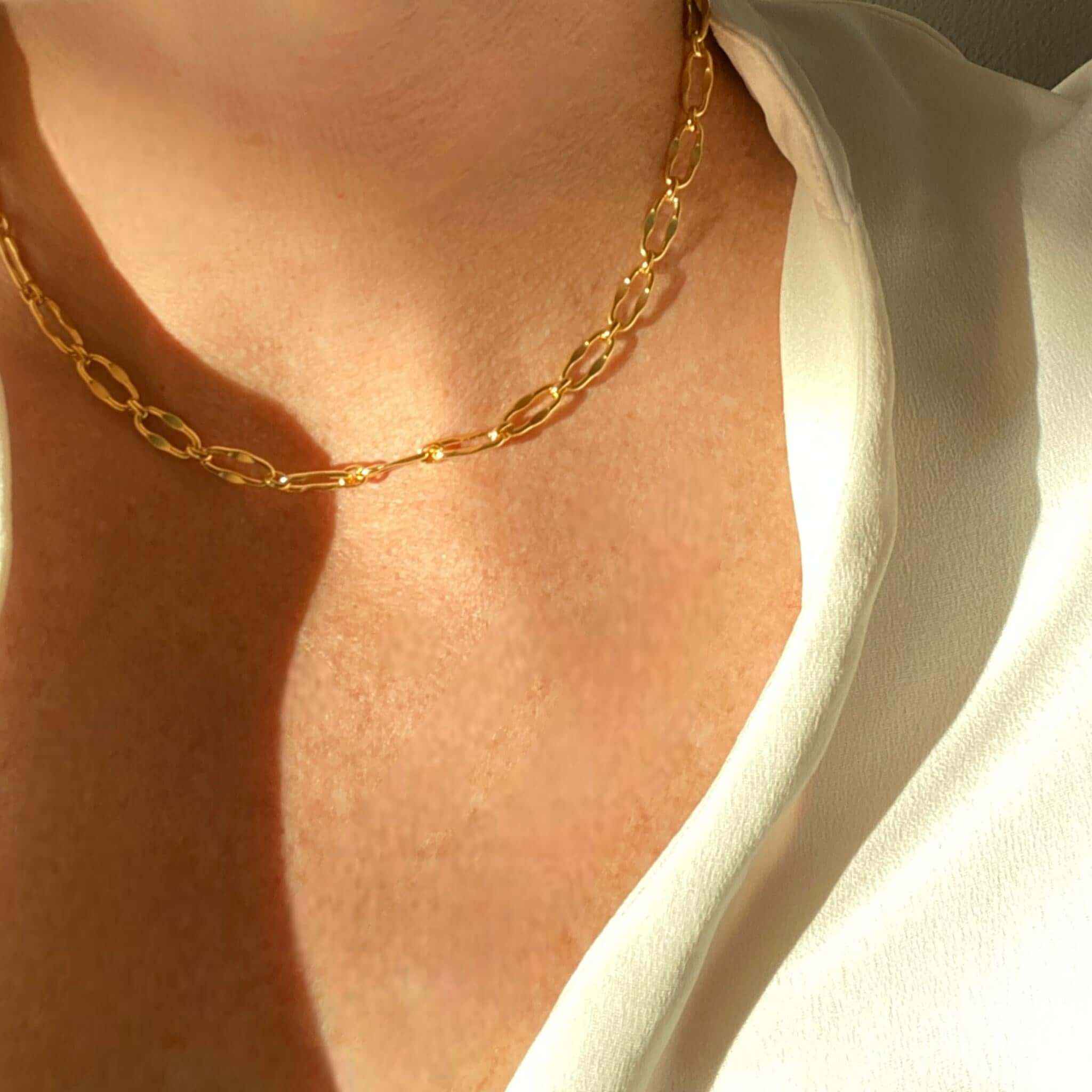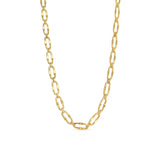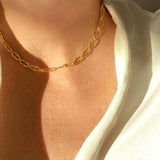 T-Bar Link Necklace in Gold
Free shipping in Switzerland
Free shipping worldwide over CHF 100
---
Description

Our T-Bar Link Necklace provides the luxe touch that will elevate your style. This sterling silver and 18k gold plated necklace has a modern and elegant design that is perfect for wearing alone or as part of a layered look.
Details

Material: 925 sterling silver
Plating: 18k gold
Color: Gold
Length: 40cm
Links are 1cm
Maintenance

We recommend that you do not wear the jewelry in water. If it does get wet, wipe it with a dry cloth. When not in use, store it in the dust bag.

As this product is made of sterling silver, it will tarnish due to the chemical reaction with oxygen and sulphur particles in the air.

To prevent tarnishing:

Do not expose the piece to household cleaners or chlorinated water.
Avoid direct sunlight.
Put your jewelry on last so that it comes into contact with lotions, make-up and perfume as little as possible.
Store it in a jewelry case when you are not wearing it.

To clean:

Use mild soap and water.
Make a simple paste of baking soda and water. Apply a small amount to a cloth or toothbrush and scrub gently.
If heavily tarnished, soak the piece in 125 ml white vinegar and 2 tbsp soda ash for 2 hours. Rinse and pat dry.
Alternatively, you can use a silver cloth and/or silver polish to easily remove tarnish.
T-Bar Link Necklace in Gold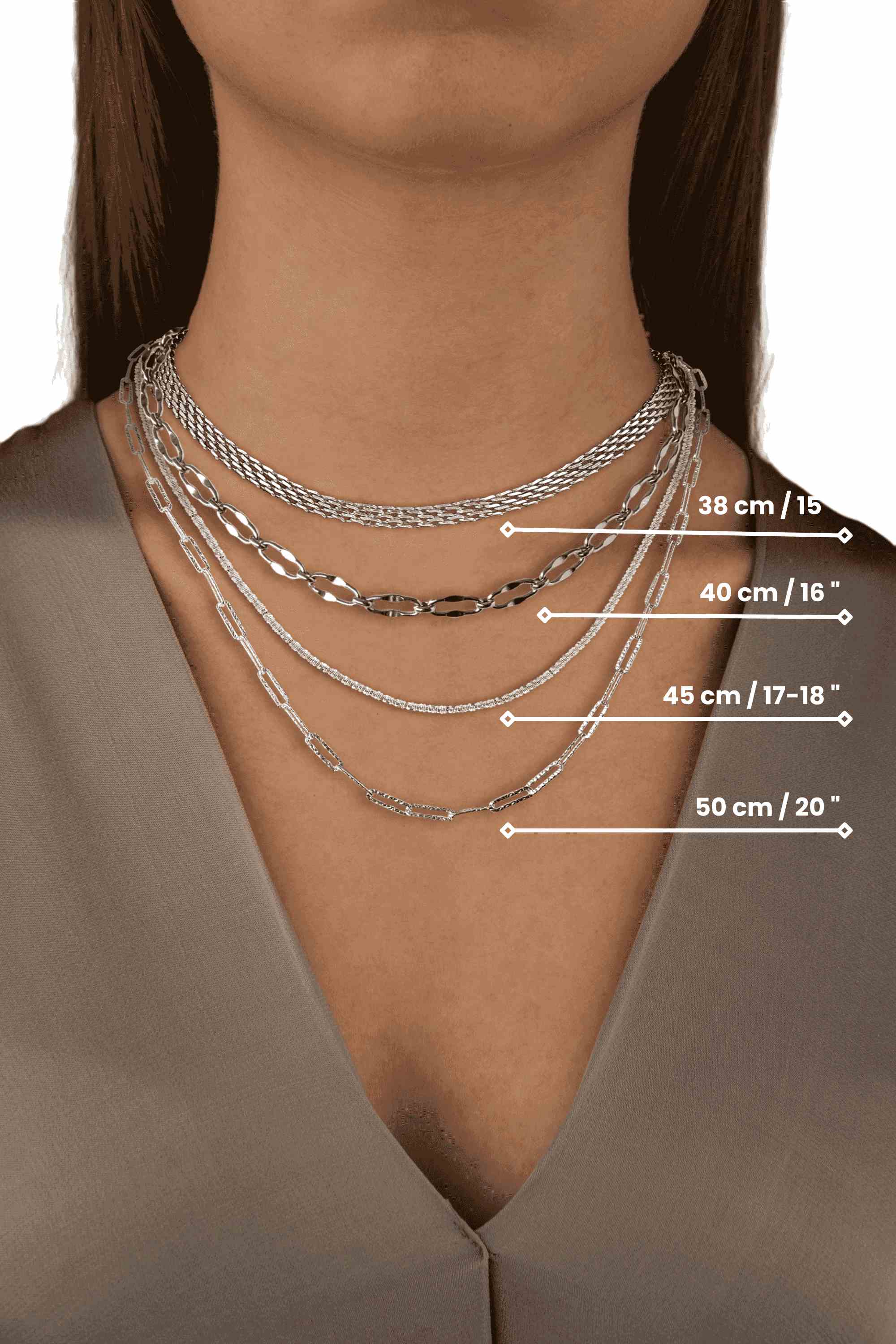 What length are you looking for?
Stunning!
Perfect necklace for work or leisure! I have been wearing it nonstop and receive daily complements!